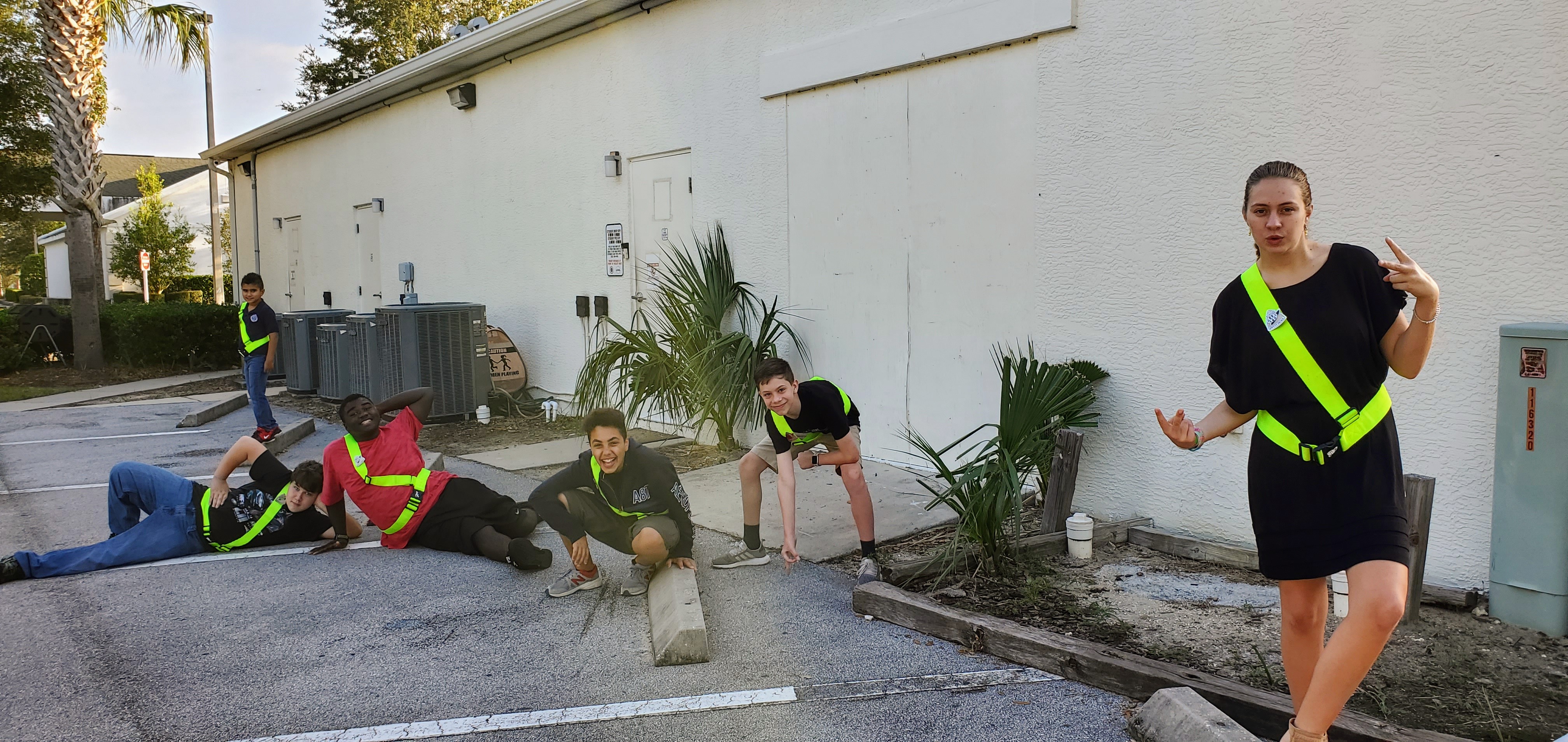 Safety Patrol
Character
Student leadership is an integral part of our academic programs. Students, at most class levels, have the honor to be a member of the Safety Patrol, which began in January 2019.  There are seven qualities that must characterize each member of the Safety Patrol: 1. Dependable, 2. Polite and Courteous, 3. Good Role Model, 4. Trustworthy, 5. Respectful, 6. Proud, and 7. Diligent.
Responsibilities
Monitor halls and assist students exiting cars during arrival time

Assist students getting to class or designated areas

Assist/work cooperatively with adults in assigned areas

Greet students, families and staff, as they enter the building each morning, to enhance safety in the drop-off area.

Assist teachers.

Assist in positioning orange safety cones during the morning to enhance safety in the drop-off area.
How are Safety Patrol members selected?
Safety Patrols are selected with input from teachers, administration, and the Support Services Director. Consideration is based on student interest, commitment, responsibility, self-discipline, and a positive attitude toward others.
Student Safety Patrols hold a position of honor. They increase safety for students as well as assist with creating smooth and efficient traffic flow for parents. Safety Patrols are leaders in our academic programs.  By participating as a Safety Patrol, students learn about traffic and pedestrian safety resulting in skills to be role models in their daily lives.
Ocala Preparatory Academy is a K-12 private school and academic program offered by OASN, a non profit organization serving the community since May 12, 2011.  Choice scholarships accepted.