Our technology class has been in existence since OPA opened in 2016. Our goal is to provide students with hands-on experience and life skills that could transfer into personal, college, or career goals.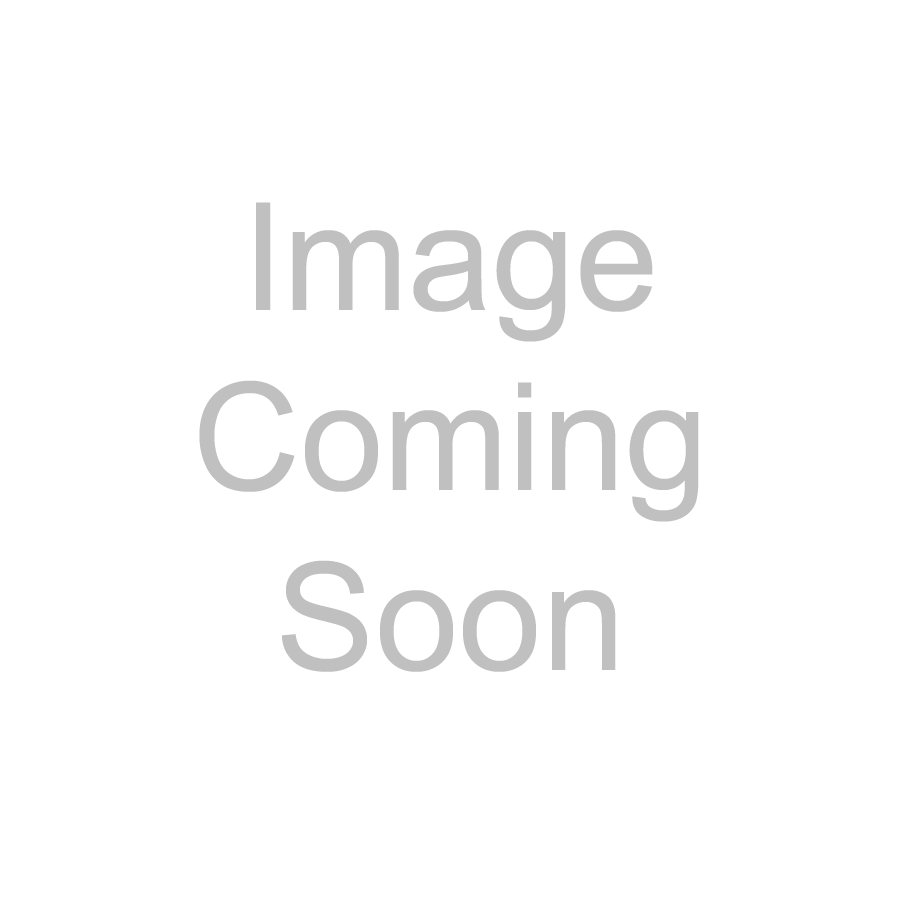 Our New Robotics Class
We are excited to offer our first robotic class at OPA during the 2019-2020 school year! With our maximum of eight students in this class, each team of two students work independently exploring the following types of sensors: color, gyro, temperature, touch, and ultrasonic.  Students will learn about supplying power to their robot using batteries and renewable energy (solar and wind power). Students will build, program, and test their robotic models using LEGO bricks and real life robotics technology. Students experience cross-STEM and open-ended problem solving activities, using real life robotics, to make learning fun! Students are engaged and challenged while applying their conceptual understanding of math and physics.
The prerequisite to the above class is to have a strong understanding of technology to include coding, networking, and to have a conceptual understanding of math and physics. These skills would be achieved, by most students, in two years in Mr. Davis' class. Additionally, students must write an essay addressing the reasons they wish to take the course as well as the benefits to them.
Technology Class
In this class, students learn about the historical perspective of technology as well as the most current technologies. Our class will learn about the basic parts of a computer, prior to building one. Students will explore how the internet works, network security, networking and making network patch cords. Additionally, more in-depth details of the 568A vs the 568B network will be explored. Furthermore, students will learn how routers and switches function within the network. After students understand the above, they will build and deploy a working server running Linux. They will continue learning basic Linux programming as well as connecting the server to the network.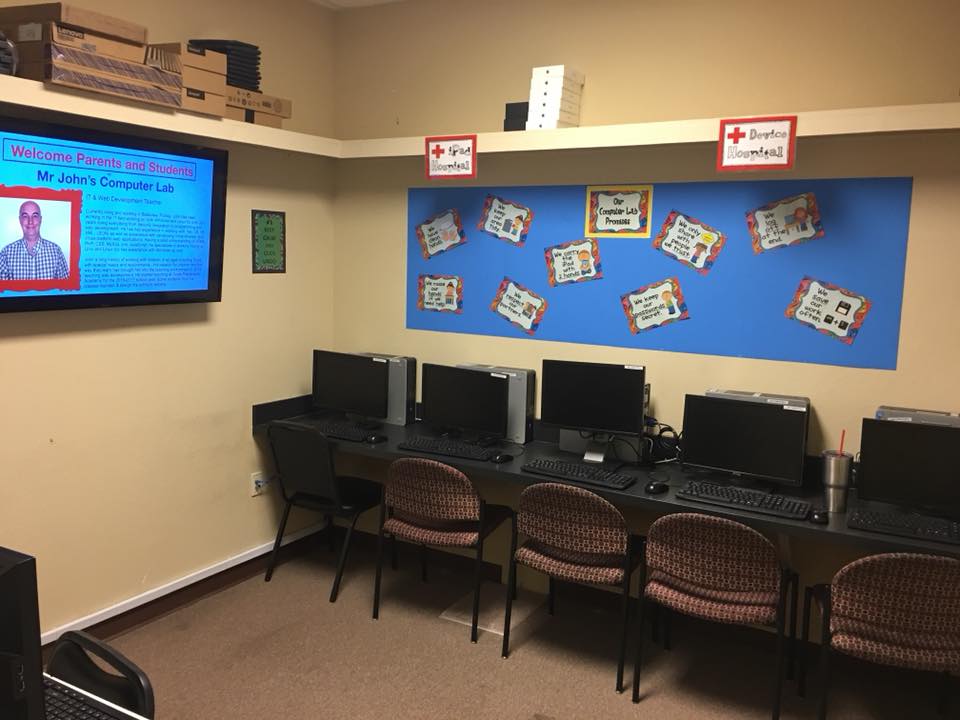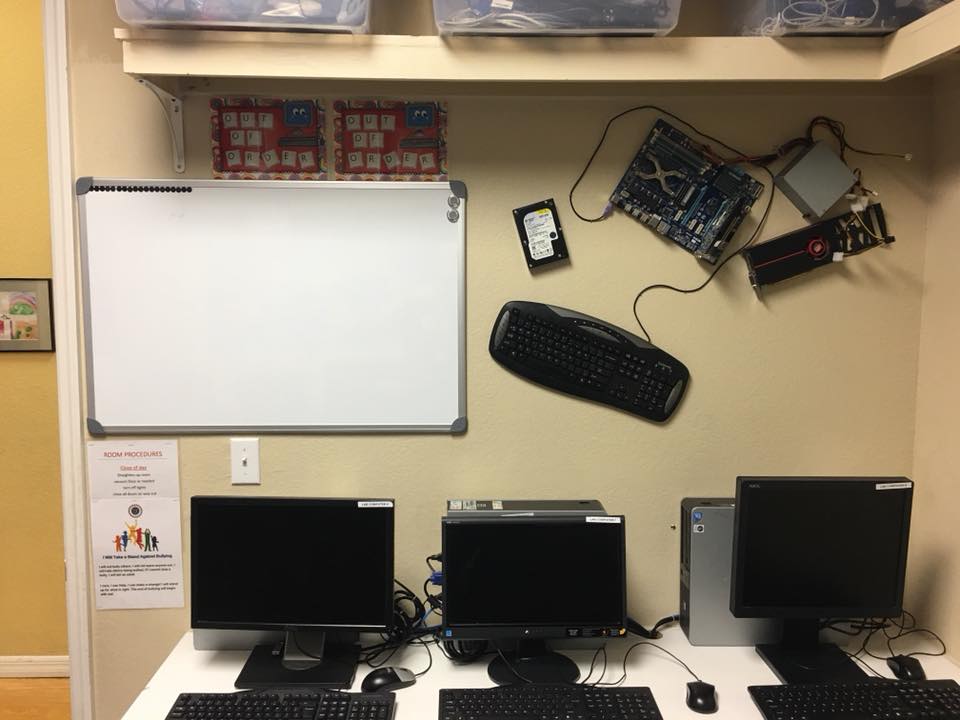 Web Development
From the students' perspective, one big value of the Web Development class is perseverance. Coding and website creating can be a little complicated at times which is why the students, in this class, are encouraged to give their all. As the Web Development teacher, Mr. Davis, says, "I like to emphasize grit and persistence in my class because not only does this help with their present tasks, it also leaves them better prepared for the future."
Director of IT & Safety and Security
John's avid interest and curiosity in technology began at the age of 7 when he built his first computer from finding parts at various locations. His passion working with children, especially those with unique behavioral needs, started in high school at a summer camp. John's interest in security began in high school when he joined the Police Explorers which led to his first loss prevention job after high school.  This diversity of skill sets grew into dual careers: 1)  Technology (over 30 years) and 2)  Safety and Security (over 20 years). As a result of John's extensive experiences, his background includes myriad professional certifications, training, and serving as a resource for corporate solutions.
John is skilled in security, security integration, IT, programming and web development. John is experienced in working with .Net, C#, VB, XML and JSON. Furthermore, John has extensive experience with developing cross-browser and cross-platform web applications. Moreover, his deep understanding of HTML, PHP, CSS, MySQL, Swift and JavaScript complements the innovative learning experiences he creates for his students.
John's passion for children brought him into the teaching environment in 2013 through his own company. He began teaching at Ocala Preparatory Academy in 2016 and he became the Director of IT & Safety and Security in 2018. John's strong belief in helping students to be successful is evident in his work at OPA such as having technology students design and maintain websites (including this one) and his creating and maintaining the School Safety Patrol.
Ocala Preparatory Academy is an academic program offered by OASN, a non profit organization serving the community since May 12, 2011.  Choice scholarships accepted. Call us with questions regarding openings (if available) or to be put on our waitlist. 
7634 SW 60th Avenue
Ocala, Florida 34476